Vegetating
Staff member
Community Member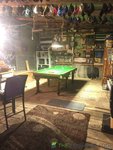 Photo of the month.
Thought this could be for photos of absolutely anything?
The prize for photo with the most likes is your choice of any of the following:
5 x Puggle Farms Ruby Dragon F3 reg Autos.
OR
5 x VB Seeds Panama Haze x Malawi regs.
OR
5 x Blue Monkey Shit Auto Fems
.
OR
3 x Dope Seeds Auto Gorrilla Shizzle Fems.
Plus a stubbie cooler and a few stickers.
Just in time for the outdoor season
Rules:
1. Pictures must be your own. There is no limit on the age of the pic.
2. Each member can Enter up to 5 photos.
3. Photos must be added as full size images, thumbnails will be deleted. Only 1 picture per post.
4. Photos must have the TSE watermark on them and may be used on social media to encourage membership.
5. Entries close end of month.